In order to post to this topic you need to follow it!
Featured stars
Good morning from me and my pussy cat✨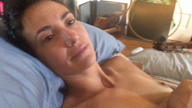 Click here

to see my full content!
Cats are a must, but with no sexual interaction!

Nudity is not banned, but if i don't see a pussy (the feline animal companion type) not giving a fuck about your sexiness, your post will get removed.

Kittens may also be allowed.
+ Show full posting rules